This summer in Prague a startup company Expodia s.r.o. is organizing its flagship event Innovative Digital Expo 2023. BL Consulting as part of the Systain Group supported them. We helped their CEO Armin Khani to choose and rely on Odoo for major processes accompanying such a huge event. 
Why Expodia choose Odoo?
Odoo offers a complete solution to organize events, manage relationships with exhibitors and engage with visitors. Very cost-effective plus it acts as an e-commerce solution for selling tickets to visitors. What is so innovative? Out of the box, it creates an amazing digital experience. By digitizing the whole process from getting detailed information about the agenda, exhibitors, sponsors, and media partners of the even. You, as a visitor, are getting your personalized digital e-ticket and by scanning et the lobby you get access to events you purchased.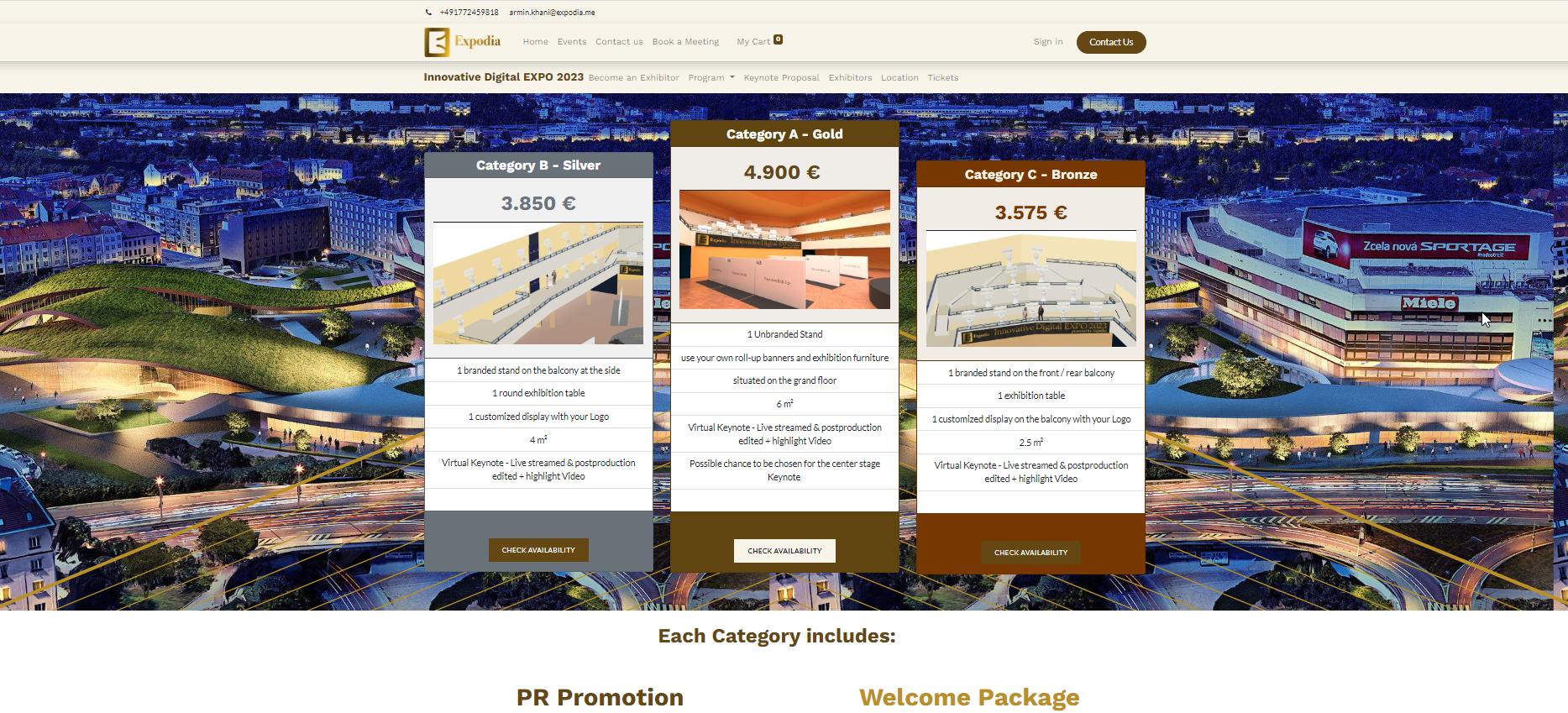 Not only this! You can digitally create your own customized agenda based on your interests. Do not miss any keynote or exhibitor. Plus you can install an app to have all this in your pocket.

Explore the best way to see how all is working. Visit the website: https://www.expodia.me/ and make your own journey with Expodia.