Task: The restaurant was opening within a month for its clients. Owners requested to build the website and its design and logo, that should match their high requirements. Site should have bring new customers and also we have created a Facebook page to support marketing.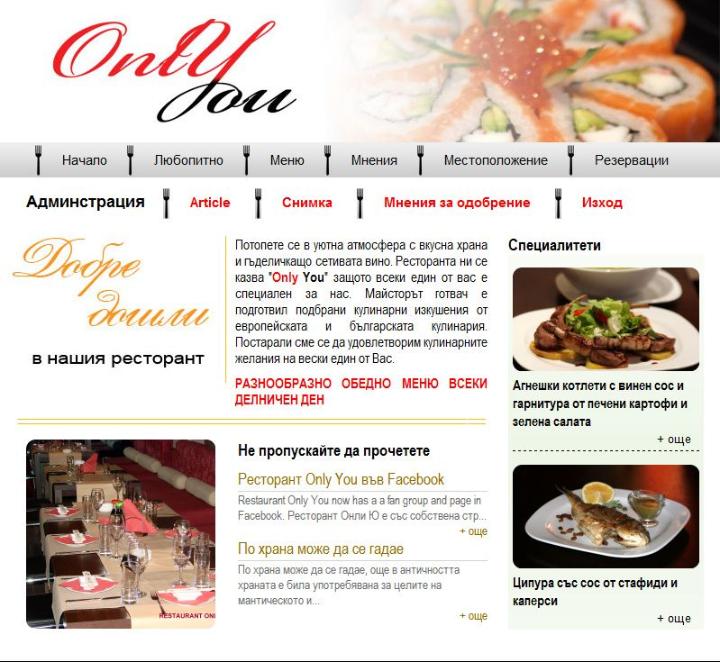 Result: Website was created based on Drula 6.x, optimized for Search engine. In addition an online strategy was developed to increase online presence and in first year the restaurant site had two links on first page of Google for competing keywords: sushi, restaurant, sofia restaurant. Site was manually registered on popular websites, forums and we worked hard to make also facebook page really popular.
Logo designed by our team was used for full branding of the restaurant - menus, discount cards, advertizing materials.
Website: http://www.restaurantonlyyou.com/ (discontinued)